Webshop
Breton Stripe Zip Rugby
The Musée National de Marine defines that true Breton Stripes alternate between 2cm of white and 1cm blue. Our Zip Rugby is true to this heritage.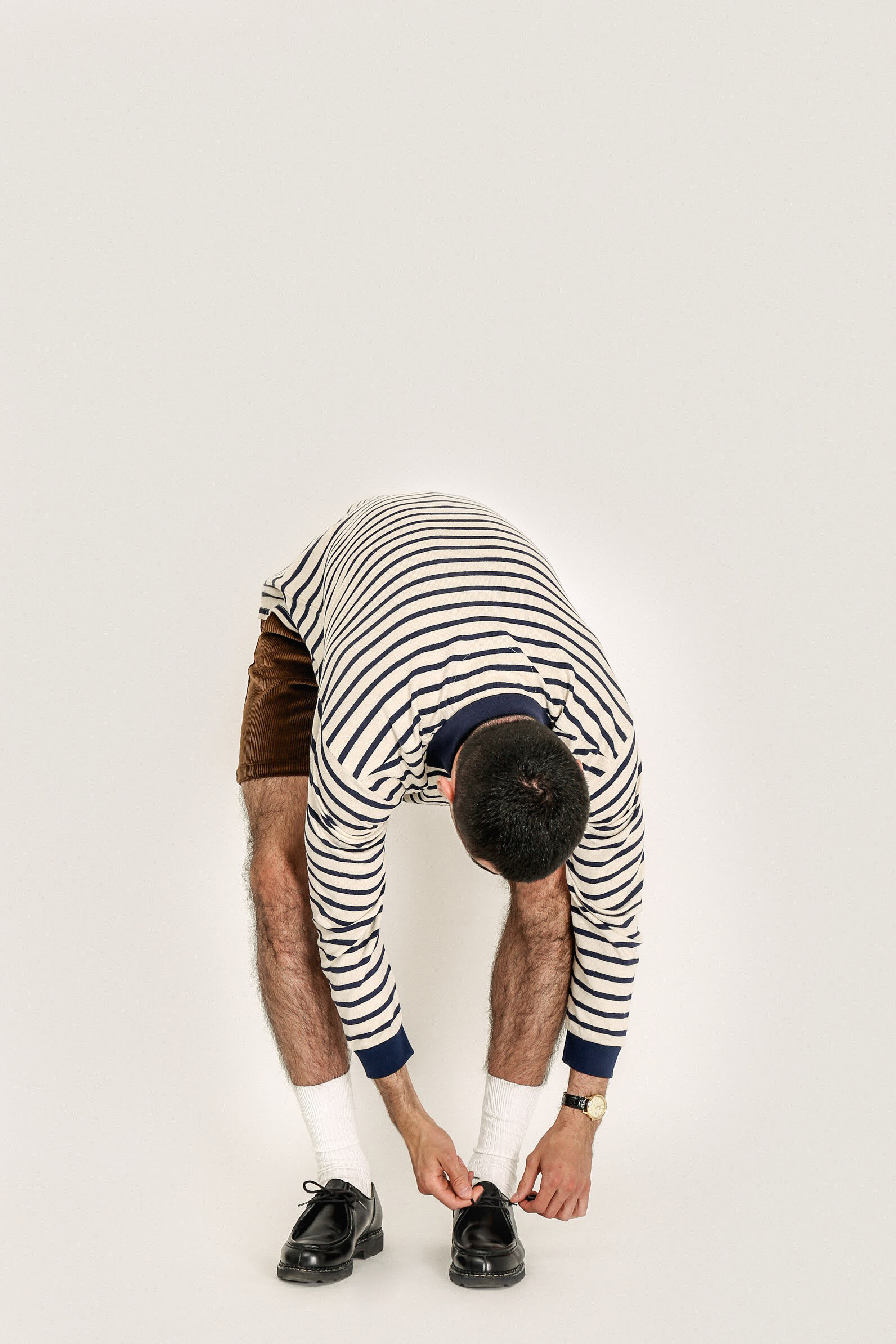 Additional Info
Weight: 250gsm Mid/Heavyweight
Fabric: 70% Organic Cotton, 30% Combed Cotton Soft Coarse Gauge Jersey
Fit: Relaxed
Shrinkage: 5%
Navy Cuffs and Collar
23cm YKK Antique Silver Zip with Elongated Slider
As this garment is constructed of 100% Cotton it is likely to shrink approximately 4% in your washing machine. The garment has been cut slightly oversized to accommodate for this.